Fashion
Landmark African American Art Gift Donated To Telfair Museums-Walter And Linda Evans Gift 30 Artworks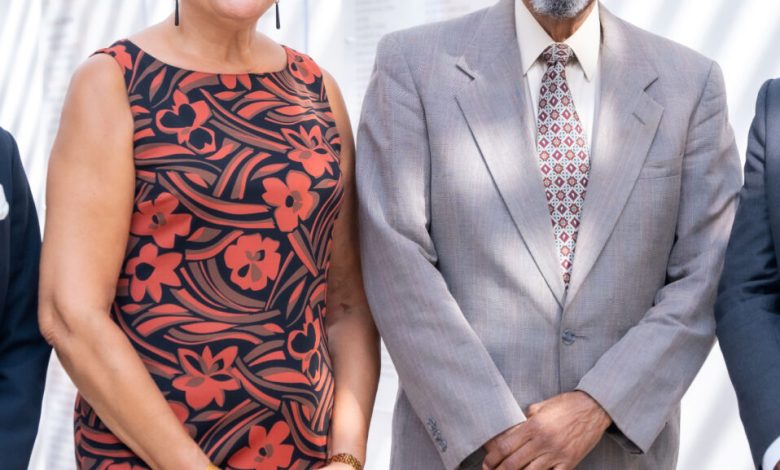 Telfair Museums in Savannah, GA, is excited to announce a major acquisition of works by Black artists; from the collection of Dr. Walter O. and Linda Evans. A truly Landmark African American Art Gift Donated To Telfair Museum! Yes, the wonderful Evanses are donating 30 works to the South's oldest public art museum. Art including historical and contemporary paintings, prints, drawings, photographs; and also sculptures by leading figures in the field of African American art.
"This donation by Walter and Linda Evans represents the single most transformative gift to Telfair's permanent collection in the museum's history," says Director and CEO Ben Simons. "We are deeply grateful to Walter and Linda for their visionary generosity. [Additionally] for their vote of confidence in Telfair's future. The Evans Collection gift aligns perfectly with our strategic goal to embrace; and to fully represent our community."
Walter And Linda Evans Gift 30 Artworks to Savannah's Flagship Art Institution
Dr. Evans, a Savannah-born surgeon, began collecting African American art in the late 1970s while living in Detroit, Michigan. Guided by his own studies and by conversations with knowledgeable dealers. He begins the exciting journey of purchasing historical works by Black artists.
Evans' initial motivation was for his twin daughters to see examples of Black creativity and achievement. Given the lack of inclusivity and diversity in most museums at that time. Nonetheless, through his collecting, Evans developed friendships with many artists and also began to acquire documents, books; and letters by important Black cultural and political figures.
By 1991, the breadth of their collection inspired the Evans family to share these treasures more widely. Through the encouragement of Savannah civil rights leader and family friend W. W. Law, an exhibition of key works from the Evans collection was presented at the Beach Institute African-American Cultural Center. The show sparked national and international recognition and, managed by Linda Evans, it traveled for 16 years to 50 museums.
Walter And Linda Evans Come to Gift 30 Artworks to Telfair Museum
After retirement, Dr. Evans moved back to Savannah. He seeks out opportunities for the collection to make an impact on his hometown. These include the donation in 2005, of a large group of artworks to the Savannah College of Art and Design.
Another helpful opportunity, is the consultation on SCAD's creation of the Walter and Linda Evans Center for African American Studies at the SCAD Museum of Art (opened in 2011). Moreover, this in turn leads to the coordination with the Jacob and Gwendolyn Lawrence Foundation; for the establishment of endowed lecture series at both Telfair Museums and SCAD. These two annual lectures, are completely free to the public. They enthusiastically bring to Savannah leading Black artists and top scholars on African American art, often in conjunction with museum exhibitions.
Evans also founded Telfair's Friends of African American Arts in 2006. A member group that provides educational and social programs and organizes exhibitions of community artwork at Telfair and other Savannah venues.
"Through decades of patient collecting and support of scholarship, Walter and Linda Evans have been leaders in reshaping the field of art history," says Alex Mann, Telfair's director of curatorial affairs and chief curator. "Museums across America, including Telfair, have studied this collection to learn what was missing on their walls. Many of these artists are rare and difficult to acquire, and Telfair is deeply indebted to the Evans family for this magnificent gift."
Landmark African American Art Gift Donated To Telfair Museums-Walter And Linda Evans Gift 30 Artworks
The Evanses' donation to Telfair will dramatically increase the visibility of their important collection for Savannah residents and also tourists. The 30 works span nearly 150 years of Black creativity. From Robert Selden Duncanson's heroic American Landscape, a grand mountain vista painted in 1862. All the way to a plinth-like abstract bronze sculpture by Richard Hunt; as well as New York in Transit; a colorful pair of screenprints from 1998 by Jacob Lawrence.
"Our curators will be in conversation with the Evans family as we explore the history and beauty of this collection; through upcoming shows and publications," Simons says. "We hope tourists, scholars, and our Savannah neighbors will share our excitement for these remarkable works of art."
Nevertheless, the Evans gift adds to the diversity of Telfair's more than 8,000-object permanent collection. A collection which also includes recent acquisitions by leading Black artists such: as Kara Walker and Suzanne Jackson.
Furthermore, several of the gifts are already on display at the Jepson Center for the Arts and the Telfair Academy. Also, others are scheduled to appear in the upcoming exhibitions 9 to 5 (opening Nov. 3, 2023) and Frank Stewart's Nexus: An American Photographer's Journey, 1960s to the Present (opening Feb. 9, 2024).
**Want Even More Beauty, Lifestyle, Hair, Fashion as well as Celebrity Style Sighting News, Insights as well as Trends? Well Honey do we have something special for you! Slide on over to our TikTok or Inspo filled Pinterest! Click HERE**
Thoughts on how Landmark African American Art Gift Donated To Telfair Museums-Walter And Linda Evans Gift 30 Artworks? Well let's connect then! We're always around and love to hear from you. Therefore, join the discussion and talk all things 1966 Magazine; fashion as well as celebrity style sighting related with us by dropping a comment like its hot down low. Or also hit us up on our TikTok, Instagram (1966mag); Tumblr, Pinterest or tweet us @1966magazine.