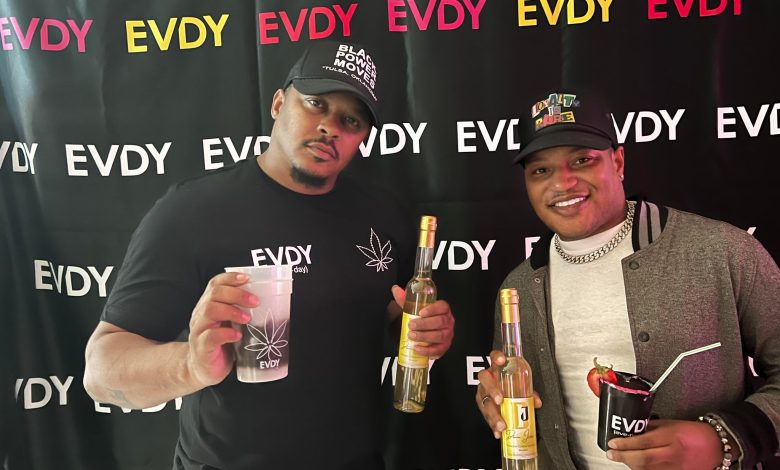 EVDY, the ultimate hemp drink mix, recently partnered with Damian "DJ" Jackson, one of the fastest rising stars in film and TV, to create a signature drink and host a high-energy comedy show. The event, titled "Come vibe with me at the Evdy High Af Comedy Show," was held on April 21st at VS1 ATL Drink evdy, VS1 ATL Studio.
The event was packed with entertainment, featuring a variety of talented performers and vendors. Damian "DJ" Jackson was named the newest brand ambassador of @drinkevdy, and he brought his A-game to the stage as he mingled with guests and mixed up some new hemp drinks.
One of the main highlights of the event was the New Pineapple Colada
Moscato, which was a huge hit with guests. The drink was infused with hemp and had a tropical flavor that was perfect for the 420 weekend in ATL.
The comedy show itself was hosted by some of the funniest comedians around, including Astro Kreamz Official, who also served as the edible vendor for the event. The show also featured Soss Bauce, who provided both infused and regular food, and Marcus Chef Big Trap Kitchen Blessin Cafe, who served up some delicious dishes.
The venue, VS1ATL Studio, was the perfect setting for the event, with its spacious and vibrant atmosphere. Guests were able to mix and mingle with one another as they enjoyed the performances an
d tried out the new hemp drinks.
Overall, the event was a huge success, thanks in part to the collaboration between Rob Gentry CVO/Founder of  EVDY and Damian "DJ" Jackson. With such a strong lineup of performers and vendors, guests were treated to a truly unforgettable experience. Those who attended were able to relax, unwind, and enjoy some of the best hemp-infused drinks and foods around. If you missed out on this event, be sure to keep an eye out for future collaborations between EVDY and Damian "DJ" Jackson, as they continue to bring their unique blend of entertainment and refreshment to audiences around the world.