Black Business
Elon Musk Loses $30 Billion in 48 Hours Due to Tesla's Slow Down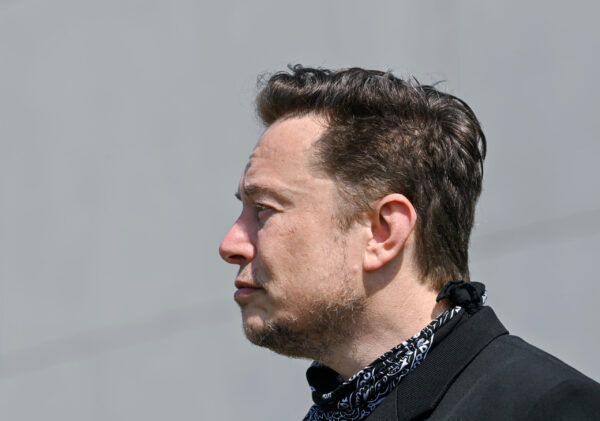 Elon Musk's Tesla might be the largest electric vehicle (EV) manufacturer in the world, with a market cap of over $800 billion. But the revolutionary car company has seen better times. The company had poor Q3 earnings, proving it's more of a car manufacturer than a tech company.
In fact, at one point earlier in October Musk lost $30 billion in just over two days.
Tesla's Profit Margins Decline
In 2021 and 2022, Tesla as celebrated for its impressive profit margins and flaunted a trillion-dollar valuation. Fast forward to 2023, and Tesla's profit margins have dropped, mainly due to substantial price reductions initiated in January to boost deliveries, Investors.com reported.
RELATED STORY: A 'Pattern and Practice of Race Discrimination': Nearly 240 Black Workers At Tesla Join Lawsuit Claiming Racism
To maintain its sales momentum and market share, Tesla had to keep slashing prices. And, the company is feeling the pressure from EV newcomers like Nio, XPeng, Rivian, Lucid, and popular BYD, as well as established automakers such as General Motors, Ford Motor Company, and Volkswagen, all of which have entered the EV market. Meanwhile, the auto industry is gradually recovering from COVID-induced supply shortages and bottlenecks, which is exerting downward pressure on vehicle prices across the board.
However, bullish investors on Wall Street remain optimistic that Tesla's profit margins will soon reach their nadir and begin an upward trajectory in 2024.
"Despite the hit to margins, I believe that making these moves now to support sales and market share will be a crucial part of their success in the coming years," Dan Ives, an analyst at Wedbush, told The Street.
Has Enthusiasm Died Down?
The enthusiasm for EVs had been robust, with solid sales and bullish predictions. However, recent figures are not so optimistic. During the first half of 2023, EV sales increased by just 49 percent, compared to the previous year's 63 percent growth.
The decline in the EV market can be tied to the rise in interest rates, which has lessened consumer demand for all vehicles, including EVs.