Black Business
Shaq Slams Modern Ballers For Skipping Wisdom from Legends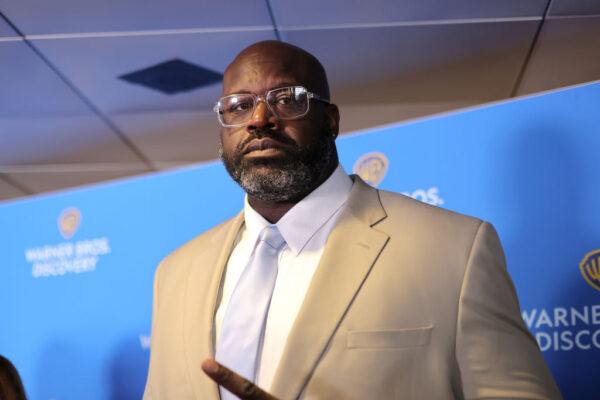 NBA All-Star Shaquille O'Neal says that the young players in the game now do not have the same desire to learn from older veterans in the sports because of how lucrative it is to be a player in 2023.
In an interview with "Icons Club" podcast host Jackie MacMullan, he talked about how no new star in the league has reached out to him, despite him being a three0time Finals MVP, having a 19-year career in professional basketball, and being inducted into the Naismith Memorial Basketball Hall of Fame in 2016.
On the podcast, MacMullan asked if anyone reached out and the Omega Psi Phi member said, "Nobody."
He rationalized, "Yeah, because they make too much money now."
Shaq said when he was a young player, it was important for him to not only soak up "game" from his predecessors, but he wanted to show love and respect to them for forging a way for him.
RELATED CONTENT: 'How Many People Can You Help Become Successful': Magic Johnson and Shaquille O'Neal Lead Black Celebrities to the Franchising Promise Land — Here's Why
"The reason why I showed the guys before me respect is because of the way they played, the reason why I'm making so much money. I always wanted to play hard, always wanted to represent the game the way they did. I wanted them to be proud of me," the former Los Angeles Laker said. "These youngsters don't do that."
The sports analyst mentioned that he sought guidance not only on the court from early league legends but also in the boardroom. One individual who has been instrumental in providing advice is Earvin "Magic" Johnson Jr., who played a key role in introducing him to the world of franchising.
One thing that Magic told Shaq, which helped him acquire an estimated net worth of $400 million from his portfolio that consists of 155 Five Guys Burgers and Fries restaurants, 40 24-Hour Fitness Clubs, 17 Auntie Anne's Pretzels and a few Big Chickens, was "It's not whether you can become successful … it's how many people can you help become successful."