Crypto
Soulja Boy, Lil Yachty, Ne-Yo And Akon Targeted By SEC, US Government For Illegally Pumping Crypto Tokens To Fans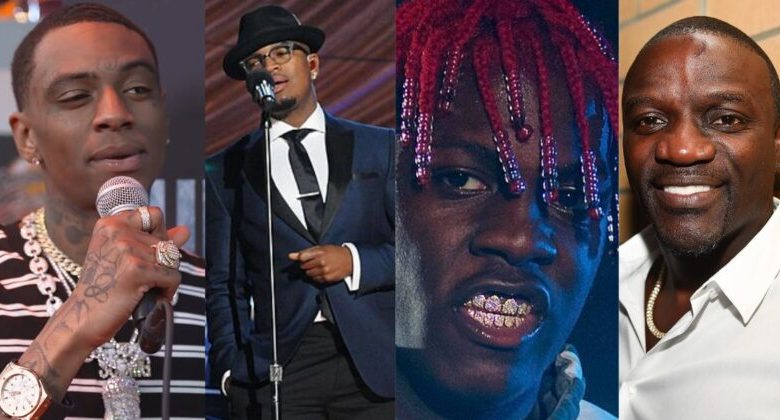 Four black music and recording artists are among eight celebrities who have been targeted by the SEC in a lawsuit filed by the U.S. Securities and Exchange Commission for promoting crypto tokens to fans without disclosing that they were paid to do so.
The lawsuit, filed on Wednesday in federal court in New York, names DeAndre Cortez Way (Soulja Boy), Miles Parks McCollum (Lil Yachty), Shaffer Smith (Ne-Yo), and Aliaune Thiam (Akon), for illegally touting crypto tokens Tronix (TRX) and/or BitTorrent (BTT) without disclosing that they were compensated for doing so and the amount of the compensation.
The lawsuit alleges that crypto entrepreneur Justin SunSun sold TRX and BTT through companies he owns and controls – the Tron Foundation, BitTorrent Foundation Ltd., and Rainberry Inc. — and broke antifraud and market manipulation rules. 
"Sun further induced investors to purchase TRX and BTT by orchestrating a promotional campaign in which he and his celebrity promoters hid the fact that the celebrities were paid for their tweets," SEC Chairman Gary Gensler said in a press release.
Others targeted by the SEC in the alleged fraud or securities law violations include actor Lindsay Lohan, YouTuber/boxer Jake Paul, singer Austin Mahone and porn star Kendra Lust.
Except for Soulja Boy and Mahone, the celebrities agreed to pay more than $400,000 in fines and penalties to settle the charges, without admitting or denying guilt.


Black Americans Have the Highest Mortality Rates But Lowest Levels of Life Insurance
Are you prioritizing your cable entertainment bill over protecting and investing in your family?
Smart Policies are as low as $30 a month, No Medical Exam Required
Click Here to Get Smart on Protecting Your Family and Loves Ones, No Matter What Happens

The price of TRX dropped about 9 percent Wednesday from $0.068 to $0.058 before regaining some of its losses. BTT fell by about 1 percent, Bloomberg reported. The total value locked in decentralized-finance apps — which let people lend, borrow and trade — on the Tron blockchain dropped by more than 3 percent in 24 hours to about $5 billion, according to tracker DeFi Llama.
The price of crypto peaked in November 2021
"This case demonstrates again the high risk investors face when crypto asset securities are offered and sold without proper disclosure," said SEC Chair Gary Gensler.
Sun used an old playbook to mislead and harm investors by first offering securities without complying with registration and disclosure requirements and then manipulating the market for those securities, said Gurbir S. Grewal, director of the SEC's Division of Enforcement.
"Sun paid celebrities with millions of social media followers to tout the unregistered offerings, while specifically directing that they not disclose their compensation," Grewal added. "This is the very conduct that the federal securities laws were designed to protect against regardless of the labels Sun and others used."
This isn't the first time Soulja Boy and Lil Yachty have been accused of crypto-related violations. Both were named in a February 2022 class-action lawsuit involving SafeMoon, a token that trades on the BNB Chain blockchain, HipHopDX reported.
Images left to right: Soulja Boy at E3, June 14, 2018, screenshot from Bandai Namco Entertainment America, https://www.youtube.com/watch?v=fL33FnwU5jw
Ne-Yo, Dec. 4, 2014, U.S. Department of the Interior,
https://creativecommons.org/licenses/by-sa/2.0/deed.en
Lil Yachty, Aug. 18, 2016, by Anton Mak, https://www.flickr.com/photos/133845401@N05/29041612346/
https://creativecommons.org/licenses/by/2.0/deed.en
Akon, May 22, 2019 at Collision 2019, Toronto, Canada. Photo by David Fitzgerald/Collision via Sportsfile
https://creativecommons.org/licenses/by/2.0/deed.en