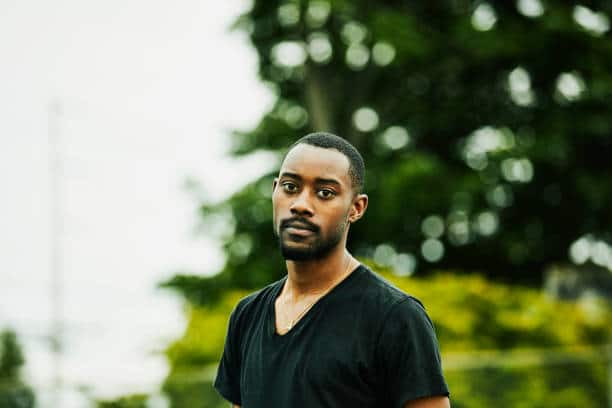 Before she gave the feeling that comes with racial discrimination a name, Mary-Frances Winters felt it constantly. She calls it "a dull droning sound that is always present" and "an underlying syndrome of sorts that permeates my very being."
It's the exhaustion born of "the day-to-day small acts of aggression, or small acts of disrespect" a Black person endures; the endless need to prove your worth; and the constant exposure to news about injustice and violence being inflicted on people who look like you.
She calls the feeling "Black fatigue." And though the problem is not of their making, for the sake of their health, Black people need to understand and acknowledge the toll of living with racism, Winters, a diversity and equity consultant from North Carolina says. "You have to take care of yourself."
RELATED: Trauma From Racial Discrimination Looks & Feels Like This
How racial discrimination can affect your health
Aishia Grevenberg, a psychotherapist who lives in Las Vegas, says the idea that the cumulative effect of racial discrimination causes psychological damage is well-known. Her clients often are exhausted by it.
"It's in every area of my life, in every area of my clients' lives," she adds. And "it takes on this invisible quality. Because it's always there."
It carries serious health implications.
The Centers for Disease Control and Prevention recognizes racism as a threat to public health. On a biological level, structural racism-based stress can lead to long-lasting damage to the body and brain, according to a 2020 American Heart Association report in the journal Circulation. It defined structural racism as "the normalization and legitimization of an array of dynamics (historical, cultural, institutional and interpersonal) that routinely advantage white people while producing cumulative and chronic adverse outcomes for people of color."
That report describes how racism harms all historically marginalized groups. It also notes that Black adults are more likely to face discrimination and the cumulative effects of racial trauma but are less likely to receive treatment for their mental health.
Racism's effect on mental health varies by person, Grevenberg shares. But in the wake of George Floyd's murder at the hands of police in 2020, several of her Black clients had to take disability leave because of racial trauma triggered not just by what was happening in society, but because they were seeing racism exposed among friends and co-workers.
She and other Black therapists, in turn, were stretched to their limits as they tried to accommodate everyone who needed their help.
Overcoming "Black Fatigue"
Winters, author of the book "Black Fatigue," emphasizes that the problem lies in the systemic and historical