Travel
What To Expect At The 11th Annual South Beach Seafood Festival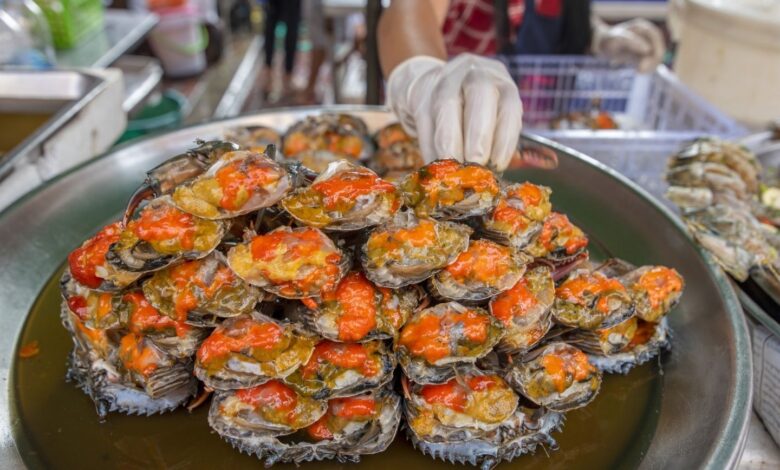 The highly-anticipated South Beach Seafood Festival is set to make a grand return. The sensational celebration consists of the finest ocean-fresh delicacies, accompanied by live entertainment and the quintessential beachside ambiance. This year's festivities will run from Wednesday, October 18th through Saturday, October 21st.
The South Beach Seafood Festival is the perfect kickoff to Miami's renowned stone crab season. This awaited annual event promises an extraordinary experience for seafood enthusiasts and those searching for a good time. This year's festival aims to set new standards for seafood events nationwide. With a four-day lineup of special programs, attendees can expect extensive food and beverage tastings, chef competitions, and cooking demonstrations.
The South Beach Seafood Festival
Set against the backdrop of Miami's Art Deco district, the South Beach Seafood Festival unfolds through four separate ticketed events. The festival begins on October 18th with "An Evening at Joe's Stone Crab," a five-course meal hosted by Jack Daniel's. This exquisite culinary journey spotlights Executive Chef Andre Bienvenu's cuisine, complemented by fine wines selected by master sommeliers. Next up is "Crabs, Slabs & Cabs," an event hosted at the historic Kimpton Surfcomber Hotel. This presentation is a formal sit-down, five-course dinner that offers an international take on the traditional 'Surf n' Turf.'
The festivities continue on Friday with the "Chef Showdown," where Miami's top chefs engage in 11 competitive seafood rounds in an annually sold-out showdown. The week reaches its zenith with the "South Beach Seafood Festival" on Saturday, October 21st. This all-day celebration features pop-up cafes and VIP samplings from renowned South Florida restaurants paired with signature national brands.
The festival includes live music performances, culinary demonstrations, interactive sponsor activations, and an extensive fun zone spanning five blocks. Festival-goers can quench their thirst at various bars stationed throughout the event grounds, as the tickets include an open bar for those aged 21 and over.
Tequila Herradura and GOYA Foods present this culinary extravaganza and benefit from the support of the Miami Beach Visitor and Convention Authority. The curated culinary showcase marries South Florida's seafood bounty with the culinary artistry of the region's most prominent chefs and local restaurants. Tickets for the South Beach Seafood Festival can be found at sobeseafoodfest.com.
VIP Village
Notably, this year's VIP Village comprises 1 1/2 blocks filled with exclusive premium experiences. The VIP Village includes the GOYA Culinary Pavilion, the Tequila Herradura Pop-Up featuring Bodega Taqueria y Tequila, Jack Daniels featuring Le Chick, and the all-new Mountain Valley Spring Water hydration lounge.