Fashion
Ashanti and Starbucks Celebrate Pumpkin Spice Latte 20th Anniversary and the Chapter ll Album!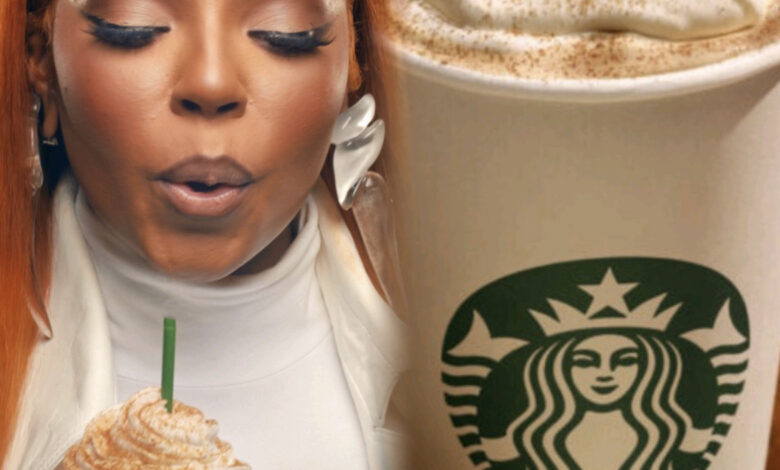 No one was doing it like Ashanti in the R&B realm in the early 2000's. Nevertheless, while Ashanti was setting records in the music industry; around the same time Starbucks had taste buds getting wildly addicted to their PSL. Two decades later, people still can't get enough of these two awesome icons. Therefore, it makes sense for them to collab… yes Ashanti and Starbucks celebrate Pumpkin Spice Latte 20 anniversary and her Chapter ll album!
Like… where does the time go? You're not "Foolish" for thinking the Starbucks PSL still feels like new. Yet, the fave pumpkin drink is in fact turning 20 and she still looks fabulous darling!
The Pumpkin Spice Latte is six ingredients of deliciousness.
One: Milk. (So if you are dairy sensitive, beware beloved)
Two: Pumpkin Spice Sauce. (Totally the BEST part… so yes, bring on the pumpkin)!
Three: Brewed Espresso
Four: Whipped Cream
Five: Vanilla Syrup
Six: Pumpkin Spice Topping
Starbucks confirms the goods by providing a brief description. They state, "Our signature espresso and steamed milk with the celebrated flavor combination of pumpkin, cinnamon, nutmeg and clove. Enjoy it topped with whipped cream and real pumpkin-pie spices."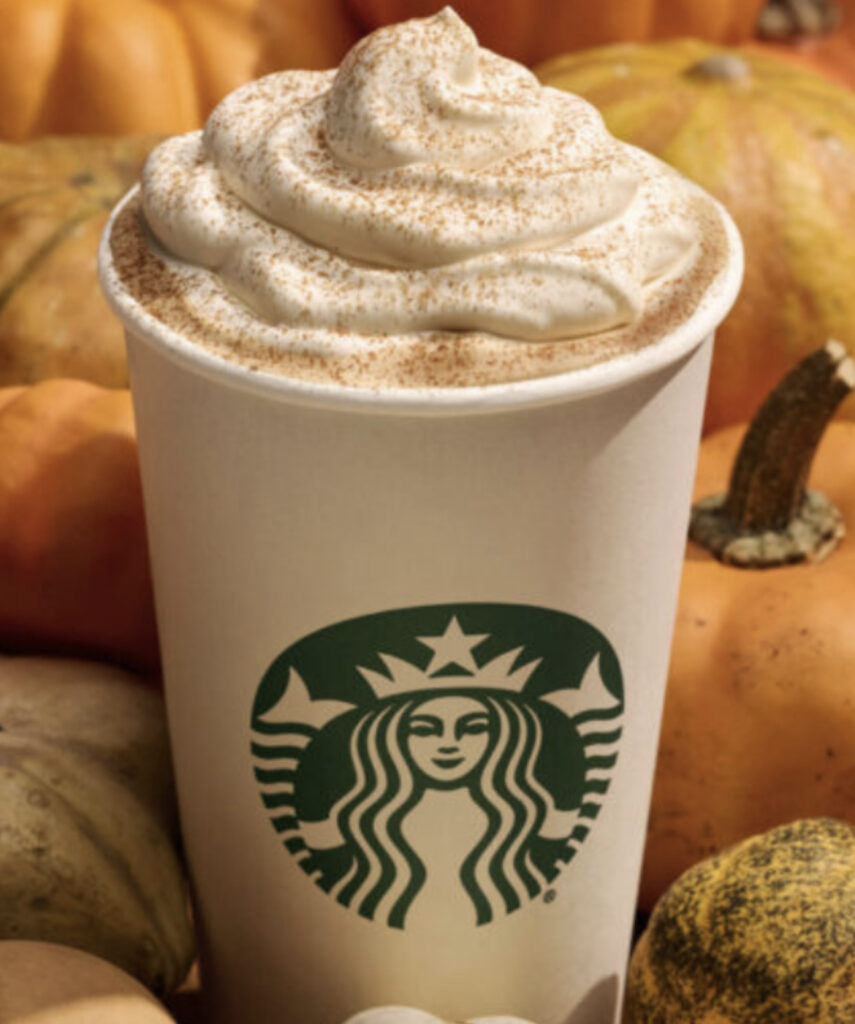 Omg… yum. So then, if you are a pumpkin drink lover then you will definitely want to give this drink some of your attention.
Ashanti and Starbucks Celebrate Pumpkin Spice Latte 20th Anniversary and the Chapter ll Album!
Nevertheless, how does Ashanti play into all of this? Starbucks provides the answer. In a statement the famous coffee beverage company reveals,
"In partnership with PEOPLE and Starbucks, Grammy-award winning artist Ashanti, queen of the early aughts, created an original [anniversary] song and music video celebrating the PSL. The music video takes customers on a journey back to 2003 to honor not only the 20th anniversary of the iconic PSL, but also 20 years of Ashanti's Sophomore album, Chapter II. The song and music video can be found on PEOPLE's and Ashanti's TikTok accounts and will be teased on Instagram."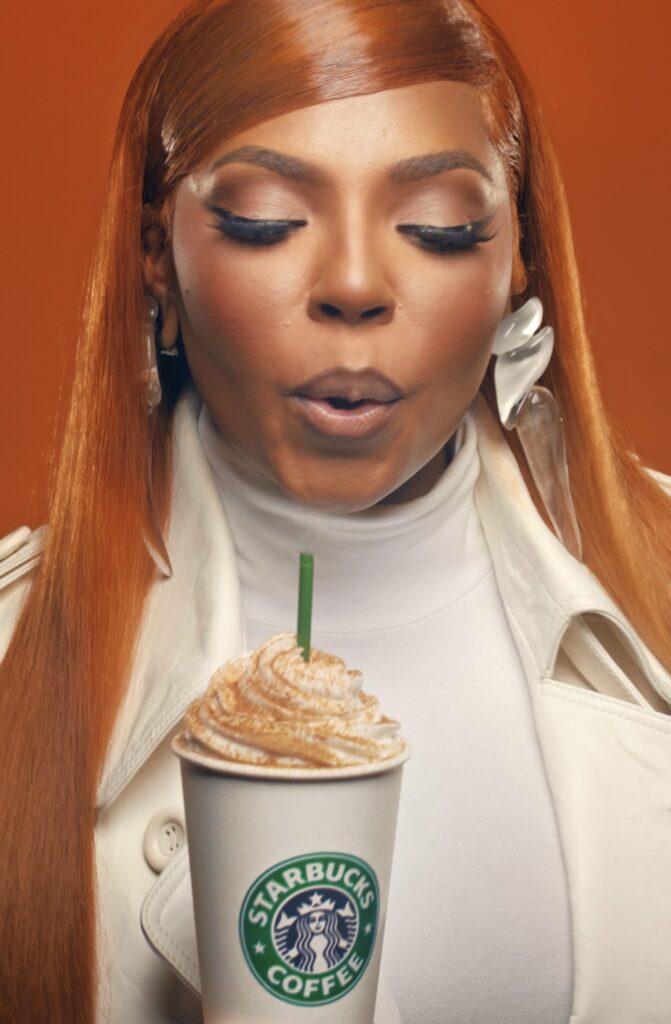 But wait there's more! You can even get PSL merch! Starbucks says,
"To kick off the anniversary festivities, Starbucks has teamed up with KidSuper Studios to drop a limited-edition Team PSL Varsity Jacket. Colm Dillane, founder of KidSuper Studios, has woven in customer love for PSL throughout the jacket with his signature handwritten artwork and bright, bold designs. The jacket is a true celebration of PSL fandom, featuring top expressions of fan love, and will be available to pre-order at KidSuper.com/TeamPSL beginning at 8 a.m. PT/11 a.m. ET on Tuesday, October 10, while supplies last."

**Want Even More Beauty, Lifestyle, Hair, Fashion as well as Celebrity Style Sighting News, Insights as well as Trends? Well Honey do we have something special for you! Slide on over to our TikTok or Inspo filled Pinterest! Click HERE**
Thoughts on how Ashanti and Starbucks Celebrate Pumpkin Spice Latte 20th Anniversary and the Chapter ll Album!!? Well let's connect then! We're always around and love to hear from you. Therefore, join the discussion and talk all things 1966 Magazine; fashion as well as celebrity style sighting related with us by dropping a comment like it's hot down low. Or also hit us up on our TikTok, Instagram (1966mag); Tumblr, Pinterest or tweet us @1966magazine.