Fashion
Wise Lessons to Learn From The Queen!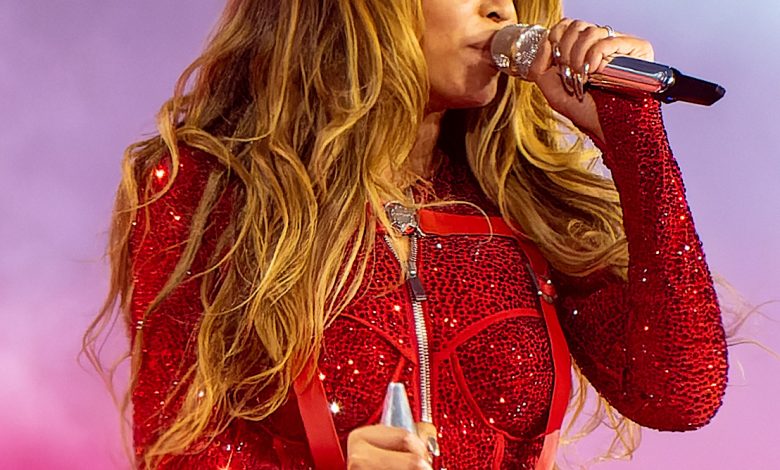 She's the Queen, the moment and she is UNIQUE! Yes, Mrs. Carter is definitely a talent worthy of attention as well as accolades. Moreover, those wanting success or more confidence; can definitely learn a thing or two from the Beyhive commander. Therefore, today we are sharing Beyonce Quotes that will inspire, motivate and help you learn more about this world renown musical genius!
What makes Bey so fabulous? Basically… everything about her. She has been successful in a famous girl group and also on her own. For instance, her reign with Destiny's Child lead to being nominated 14 times! And winning twice with over 60 million albums sold worldwide.
Moreover, in her solo career, Beyonce is an even grander superstar. She holds the title for most Grammy wins (32); and also according to RIAA lists her total certified sales as a solo artist (including features) as over 171 million in the United States. Amazing.
Beyonce Quotes: Wise Lessons to Learn From The Queen!
Alright! Let's go! Our first round of quotes from Beyonce… also somebody Ring The Alarm!
Power means happiness; power means hard work and sacrifice.
I don't have to prove anything to anyone.
I'm over being a pop star. I don't wanna be a hot girl. I wanna be iconic. And I feel like I've accomplished a lot. I feel like I'm highly respected, which is more important than any award or any amount of records. And I feel like there comes a point when being a pop star is not enough.
Tina Turner is someone that I admire, because she made her strength feminine and sexy.
I just try to write songs that people are going to have a dialogue about.
I can never be safe; I always try and go against the grain. As soon as I accomplish one thing, I just set a higher goal. That's how I've gotten to where I am.
I truly believe that women should be financially independent from their men. And let's face it, money gives men the power to run the show. It gives men the power to define value. They define what's sexy. And men define what's feminine. It's ridiculous.
I think it's healthy for a person to be nervous. It means you care – that you work hard and want to give a great performance. You just have to channel that nervous energy into the show.
I wanted to sell a million records, and I sold a million records. I wanted to go platinum; I went platinum. I've been working nonstop since I was 15. I don't even know how to chill out.
Beyonce Knowles Quotes
From when she was younger to now, Beyonce had a lot of experiences. Therefore, here's some of her famous sayings.
Playing Etta James in the movie 'Cadillac Records' really changed me. It was a darker character, and I realized that if anything is too comfortable, I want to run from it. It's no fun being safe.
I wanted to be famous for my music and my talent, and I always wished I could cut it out when I left the stage.
I remember being in Japan when Destiny's Child put out 'Independent Women,' and women there were saying how proud they were to have their own jobs, their own independent thinking, their own goals. It made me feel so good, and I realized that one of my responsibilities was to inspire women in a deeper way.
I think music is something that can, and should, be used to get you into different things because eventually what goes up must come down – we're not going to be the number one group in the world forever – so you have to have something else to fall back on.
I wanna say I lived each day until I die. And I know that I meant something in somebody's life.
If I weren't performing, I'd be a beauty editor or a therapist. I love creativity, but I also love to help others. My mother was a hairstylist, and they listen to everyone's problems – like a beauty therapist!
I don't really like to call myself a brand, and I don't like to think of myself as a brand. I'm a singer, a songwriter, a musician and a performer. And an actress, and all the other things that I do. When you add it all together, some might call it a brand, but that's not my focus.
I don't like to gamble, but if there's one thing I'm willing to bet on, it's myself.
Beyonce Quotes About Life
The Queen although elusive in some ways; still shares plenty of insight into her life. Here are a few of her famous lifestyle sayings.
There's my personal life, my sensitive side, and then me as a performer, sexy and energised and fun.
I grew up in a very nice house in Houston, went to private school all my life and I've never even been to the 'hood. Not that there's anything wrong with the 'hood.
I grew up upper-class. Private school. My dad had a Jaguar. We're African-American, and we work together as a family, so people assume we're like the Jacksons. But I didn't have parents using me to get out of a bad situation.
The great thing about McDonald's is that they have a lot of different things on the menu. I love their salads.
I always treat myself to one meal on Sundays when I can have whatever I want. Usually it's pizza, which is my favorite indulgence.
I know I'm stronger in the songs than I really am. Sometimes I need to hear it myself. We all need to hear those empowering songs to remind us.
Who I am on stage is very, very different to who I am in real life.
To be able to travel the world, especially to places I never thought I'd be… it's really, you know, still fascinating for me.
I feel like you get more bees with honey. But that doesn't mean I don't get frustrated in my life. My way of dealing with frustration is to shut down and to think and speak logically.
I discovered after going to music festivals that I am a rock fan. I love the guitars, the phrasing, and the abandon of rock fans.
Beyonce Beauty Quotes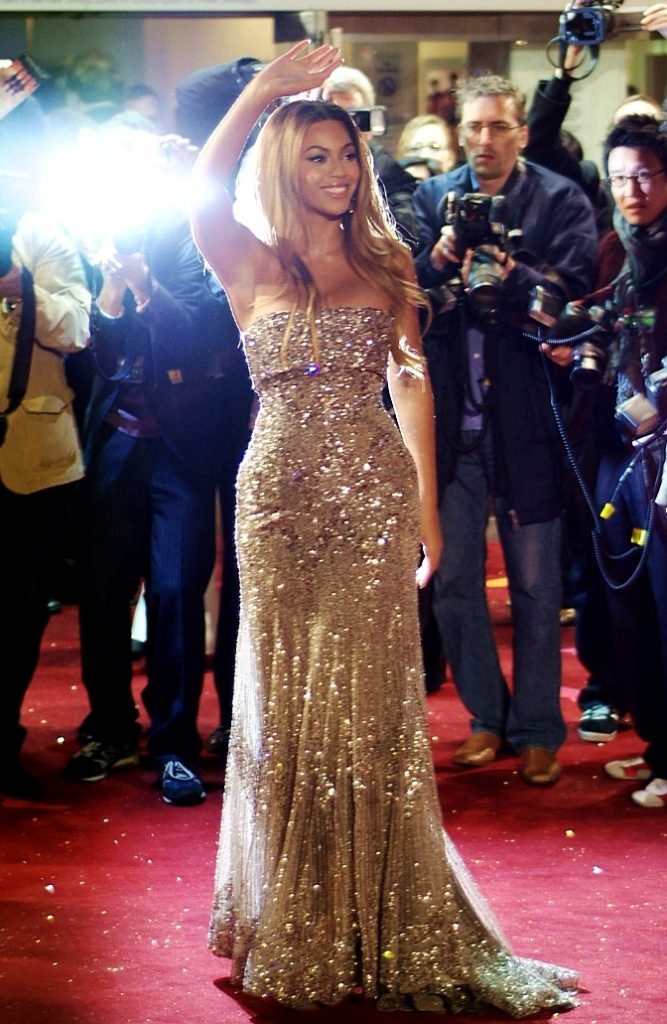 Beauty is in the eye of the beholder and the leader of the Beyhive knows that well! Nevertheless, Mrs. Carter is not shy about what makes a woman more gorgeous from the inside, out. Here's what she has to say.
We all have our imperfections. But I'm human, and you know, it's important to concentrate on other qualities besides outer beauty.
We need to reshape our own perception of how we view ourselves.
When you love and accept yourself, when you know who really cares about you, and when you learn from your mistakes, then you stop caring about what people who don't know you think.
I love a pair of sexy heels with jeans, a nice jacket, or a little dress.
If everything was perfect, you would never learn and you would never grow.
I like to walk around with bare feet and I don't like to comb my hair.
When I'm not feeling my best I ask myself, 'What are you gonna do about it?'
Tina Turner is someone that I admire, because she made her strength feminine and sexy. Marilyn Monroe, because she was a curvy woman. I'm drawn to things that have the same kind of silhouettes as what she wore because our bodies are similar.
I always have breakfast, say, scrambled egg whites, a vegetable smoothie, or whole-grain cereal with low-fat milk. For lunch and dinner, I eat a lot of fish and vegetables. And throughout the day, I try to stay hydrated.
How you gonna upgrade me? What's higher than number one?
I've worn dresses from all different price ranges, and the thing that couture dresses have in common is that the fit is amazing.
My style offstage is so different from onstage.
Beyonce Quotes About Love
Roses are Red. Violets are Blue. There are some people that Beyonce just loves, and also finds cute!
What attracts the Queen? What turns her off and also makes her want to scream? Uhm… find out below!
You know what, I'm very attracted to someone who makes me laugh and is that charming. Really, I could be charmed by anyone. I'm just a sucker for somebody that is charming.
When you really don't like a guy, they're all over you, and as soon as you act like you like them, they're no longer interested.
I'm a human being and I fall in love and sometimes I don't have control of every situation.
If he invited you out, he's got to pay.
Any other woman who has to go to work and pick up the kids and make dinner – that's way harder than what I have to do.
Famous Beyonce Quotes
I get nervous when I don't get nervous. If I'm nervous I know I'm going to have a good show.
The more successful I become, the more I need a man.
I'm a people pleaser. I hold a lot of things in. I'm always making sure everybody is okay. I usually don't rage; I usually don't curse.
My focus is my art, and that's what I love to do. I have to be really passionate in order to do something. I've turned down many things that I just didn't believe in.
When I was writing the Destiny's Child songs, it was a big thing to be that young and taking control. And the label at the time didn't know that we were going to be that successful, so they gave us all control. And I got used to it.
When you're a pop star, it's a little conservative; you always have to stay in a box. You have fans that are five and fans that are 65; there are so many people wanting so many things.
As soon as I accomplish one thing, I just set a higher goal.
In my videos, I always want to be a powerful woman. That's my mission.
I love my job, but it's more than that: I need it.
Beyonce Quote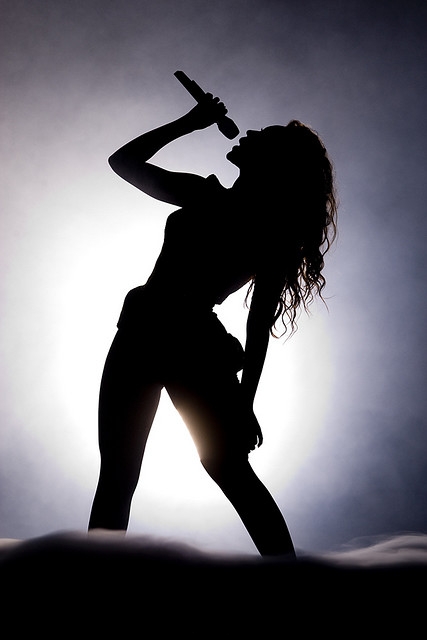 It's the final round. However, hope you have enjoyed this feature on Beyonce. And also remember you have as many hours in the day as Bey, so be great!
Diana Ross is a big inspiration to all of us. We all grew up watching everything about her – her mike placement, her grace, her style and her class.
I hold a lot of things in. I'm always making sure everybody is okay. I usually don't rage; I usually don't curse. So for me, it's a great thing to be able to scream and say whatever I want.
My fans kept asking where they could get clothes like 'Destiny's Child's', so it was only natural for us to do a clothing line. I was adamant about not putting my name on something that I didn't love.
One of the reasons I connect to the Super Bowl is that I approach my shows like an athlete.
I am really proud that I am one of the artists that has the opportunity to be on magazine covers and to be in the movies.
Bey Quotes Continues…
I just hope people don't get sick of us. I'm sick of us and I'm in Destiny's Child.
There are a lot of things I never did, because I believe in watching those true Hollywood stories and I see how easy it is to lose track of your life.
I always try to be myself. Ever since I was an introverted kid, I'd get on stage and be able to break out of my shell.
Power's not given to you. You have to take it.
I felt like it was time to set up my future, so I set a goal.
**Want Even More Beauty, Lifestyle, Hair, Fashion as well as Celebrity Style Sighting News, Insights as well as Trends? Well Honey do we have something special for you! Slide on over to our TikTok or Inspo filled Pinterest! Click HERE**
Thoughts on how Beyonce Quotes: Wise Lessons to Learn From The Queen!!? Well let's connect then! We're always around and love to hear from you. Therefore, join the discussion and talk all things 1966 Magazine; fashion as well as celebrity style sighting related with us by dropping a comment like its hot down low. Or also hit us up on our TikTok, Instagram (1966mag); Tumblr, Pinterest or tweet us @1966magazine.