Fashion
Louis Vuitton Ombre Nomade- Iconic Fragrance by Master Perfumer Jacques Cavallier Belletrud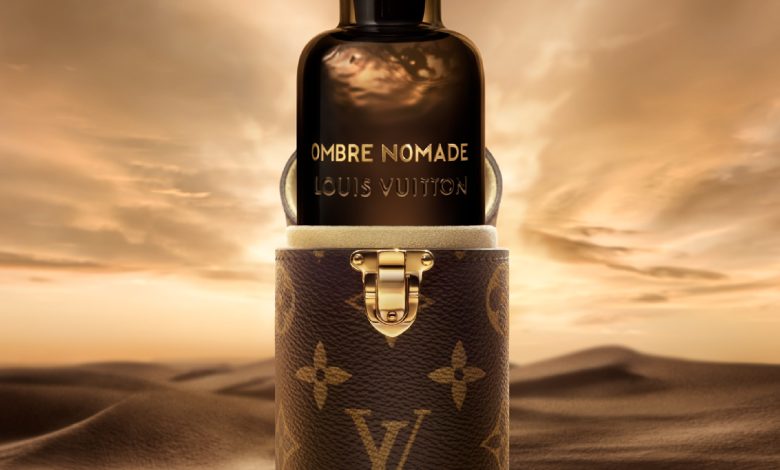 One of the best parts about spring and also Beauty; are all the wondrous offerings in the realm of perfumery. There's light and airy. There's strong and intoxicating. Moreover, the Louis Vuitton Ombre Nomade is a tantalizing juxtaposition of both. How so?
Furthermore, if you love a decadent woodsy yet light and also majestic scent then Louis Vuitton's fragrance is certainly for your special guy, friends or family. It gets its inspiration from the shadows created throughout the desert sand. As quickly as the wind blows or sun drifts to varying angles; the composition of Ombre Nomade can change and reflect different hints of its complex formulation.
Speaking of formula, it is composed of oud. Which is one of the most popular ingredients in men's fragrances; although numerous women fragrances also have included this rebellious note in their compositions as well. Therefore, Louis Vuitton is sparing no expense in order to bring a top of the line parfum to their exclusive clientele.
Louis Vuitton Ombre Nomade- Iconic Fragrance by Master Perfumer Jacques Cavallier Belletrud
Nevertheless, what does the luxurious brand have to say about their fragrance? In regards to Ombre Nomade LV reveals,
"Ombre Nomade, an ode to oud. Louis Vuitton's iconic fragrance diffuses the changing reflections of oud as if they were shadows shaped by the wind on desert sand. A shadow in the desert. Designed by Master Perfumer Jacques Cavallier Belletrud for lovers of rare essences with notes of oud, benzoin and incense.
Intoxicating complexity. Where light meets dark. With strong leathery, spicy and woody notes; Ombre Nomade blends the complexity of oud with a hint of benzoin and accents of raspberry.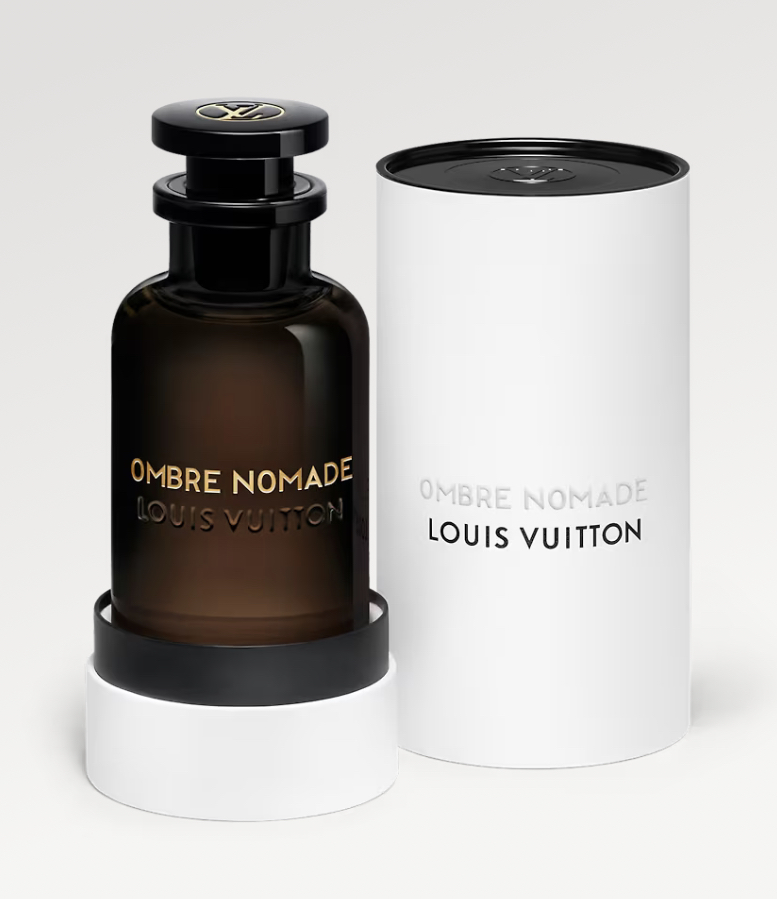 An artful essence. Shrouded in mystery, Ombre Nomade is enclosed in the iconic bottle created by designer Marc Newson. Topped by a sleek black cap adorned with the Madison's initials the mystical power of oud is elegantly sealed. 
Sensation of infinity. Louis Vuitton Master Perfumer Jacques Cavallier Belletrud embarks on a journey into the heart of the desert with Ombre Nomade. Explore the iconic fragrance!"
Ombre Nomade Louis Vuitton-Final Things to Know
Sounds exhilarating! Want the opulent Ombre Nomade by renowned couture house Louis Vuitton? Well, all you have to do is head online or a brick and mortar location.
Also, Louis Vuitton says that this an "exclusive" fragrance that will only be available for purchase in Louis Vuitton stores as well as on the Louis Vuitton website. The price? Currently, each bottle or travel spray set retails for $385.

**Want Even More Beauty, Lifestyle, Hair, Fashion as well as Celebrity Style Sighting News, Insights as well as Trends? Well Honey do we have something special for you! Slide on over to our TikTok or Inspo filled Pinterest! Click HERE**
Thoughts on Louis Vuitton Ombre Nomade- Iconic Fragrance by Master Perfumer Jacques Cavallier Belletrud? Well let's connect then! We're always around and love to hear from you. Therefore, join the discussion and talk all things 1966 Magazine; fashion as well as celebrity style sighting related with us by dropping a comment like its hot down low. Or also hit us up on our TikTok, Instagram (1966mag); Tumblr, Pinterest or tweet us @1966magazine.