Black Business
Tennessee Entrepreneur Quits Teaching Job After Keith Lee's Food Review Leads to Her Chocolate Inventory Selling Out In Just 45 Minutes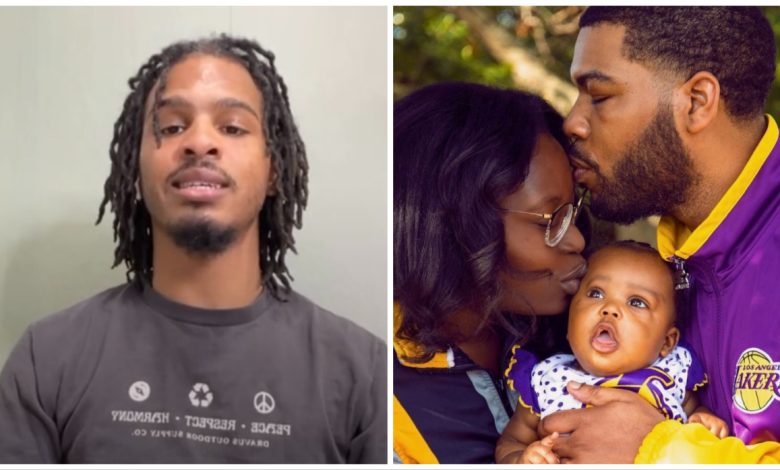 TikTok star Keith Lee has helped change the fortune of another small business owner. In March, Ella Livingston's chocolate business reportedly sold out of all products in 45 minutes after a food review on TikTok from Lee.
According to Insider, Livingston started her business Cocoa Asante in 2018 to honor her family's decades-long legacy in cocoa farming. The business is operated by Livingston and her family. They reportedly utilize cocoa farms owned by Livingston's relatives in Ghana to produce their chocolates. Then the chocolate is packaged by her and her team in the U.S.
Livingston reportedly said her business did well in her small community in Chattanooga, Tennessee, but not well enough initially for her to give up teaching. The 30-year-old taught math online to middle and high-school kids part-time to make ends meet while continuing to boost her small business.
She told Insider that she had been trying to get the attention of Lee on TikTok weeks prior to Lee posting a review about her chocolate. Livingston said that she emailed him and made her own video that encouraged him to review her products. She also had the help of her followers because they constantly tagged Lee in the comments section to get his attention.
Lee reportedly has 11.5 million followers on TikTok. He has used the social media platform to showcase Black businesses nationwide.
In February, Lee teamed up with YouTuber Jimmy Donaldson, also known as MrBeast, to review a family's struggling restaurant in Las Vegas. Donaldson reportedly liked the tacos from the restaurant so much that he gave the business $10,000. Also, the restaurant thrived after followers from Lee and Donaldson helped generate more business for the restaurant. Lee also did the same thing in January for another struggling restaurant called Frankenson's Pizzeria.
As for Livingston's chocolate business, Lee did a TikTok review on March 18, and she said that her website sold out of product in just 45 minutes.
"It felt surreal. Honestly, I felt like I was in a daze for the whole weekend after that," said Livingston to Insider. "I just remember screaming and jumping up and down with excitement." 
Lee said in the video that Livingston's chocolate was "one of the most satisfying purchases I've made in a long time."
According to Livingston, her sales skyrocketed from under $1,000 to $24,719 in one day.
"We knew that our lives were about to change," Livingston said to Insider after she discovered the video. "We just didn't know how and to what capacity, but we knew that nothing would be the same after that." 
A few days later, Livingston sent the school she was working for a resignation letter. She said that her business not only increased sales for the week in March but it has generated a steady flow of revenue. It also has brought on the need for her to accept help outside of her family and reach out to her Chattanooga community by hosting packaging parties to keep up with the pace of her online orders.
"It isn't easy managing fast growth, but I'm very grateful that we are managing it and that our customers are patient," she said. 
She told Insider that she appreciates what Lee did for her and her family.
"For me personally, what I appreciate about Keith Lee, which I think reflects what others like too, is how genuine he is. I've never met a more humble person who has this massive platform that has the power to do all this good," Livingston told Insider. 
She now only works full-time with her small business and has moved away from teaching.