Travel
The Best Crocs For Your Next Adventure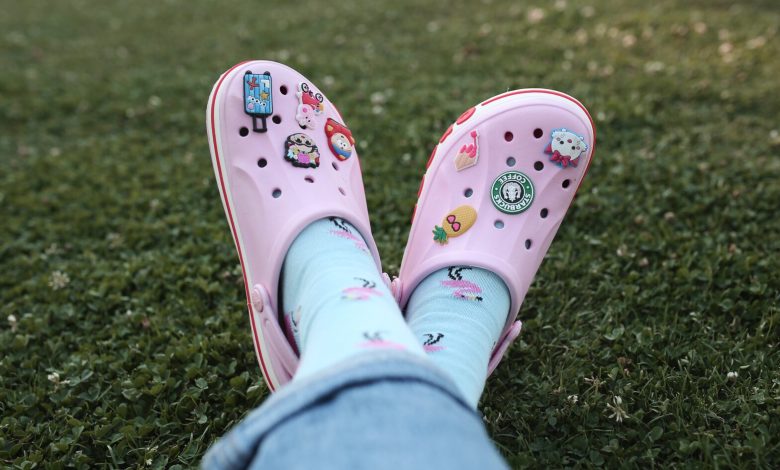 Crocs have gained significant popularity worldwide due to their unique design and comfort. The closed-cell resin material called Croslite™ foam, used to make Crocs, molds to the wearer's feet, providing the feel of a custom fit. The foam on the Crocs absorbs shock and reduces pressure on the feet, making them an ideal choice for extended periods of wear.
Crocs are also great for any adventure because of their durability. Made of high-quality materials, Crocs are resistant to water, dirt, and odor, and can withstand wear and tear
Fans of Crocs also love the footwear brand because its material is easy to clean and maintain. The foam material resists wear and tear, making them an excellent investment for a long-lasting shoe.
Moreover, Crocs come with a slip-resistant sole, providing excellent traction on various surfaces. As a practical choice that can handle any weather element, Crocs still give style and comfort.
Realtree Edge Echo Clog
The Realtree Edge Echo Clog is the footwear of choice for outdoor activities such as hunting, fishing, camping, and hiking. It is a slip-on shoe that features a Realtree Edge camo print, a realistic forest pattern that provides excellent camouflage in various outdoor environments.
The Echo Clog's lightweight, durable EVA foam and rubber provide extra comfort, support, and waterproofing. A slip-resistant sole provides good traction on slippery surfaces and is easy to clean and maintain.
These clogs are best for outdoor enthusiasts seeking an all-purpose shoe that can withstand the rigors of the outdoors.
Classic Platform Resort Slide
The Classic Platform Resort slide is designed for style and comfort, with Crocs' trademark lightweight, cushioned Croslite foam. Its non-slip outsole makes it suitable to wear in wet or slippery conditions.
The Classic Platform Resort slide is part of the Crocs Classic collection, which includes a variety of signature Crocs styles and colors.
Mellow Recovery Flip
This flip-flop style sandal is made of soft, high-quality memory foam and plush velour.
The footbed contours to the shape of the foot, providing excellent support for achy feet. The Mellow Recovery Flip is also designed to help alleviate pain and discomfort associated with plantar fasciitis and other foot conditions.
In addition to its comfort features, the Mellow Recovery Flip is also stylish and versatile. Available in various colors and styles, these sandals can transition from your home to the beach, or anywhere you may be on the move.
The Mellow Recovery Flip is a popular choice for people who want a comfortable and supportive shoe that is stylish and easy to wear.
RELATED: 3 Best Travel Shoes From Black-Owned Shoe Brands
All-Terrain Clog
The Crocs All-Terrain Clog features a thicker, more rugged sole that provides better traction and support on rough terrain. The upper part of the clog is made of a water-resistant material, making it suitable for wet environments.
River crossings or wet trails will be easier to navigate with these clogs on the journey. An adjustable strap feature also secures the shoe to the foot, preventing it from slipping off in rough terrain.
Crocs All-Terrain Clog is the right choice for outdoor activities like hiking, camping, or kayaking.
Crush Boot
The Crocs Crush Boot is a stylish, comfortable women's boot with water-resistant suede and a warm, soft faux fur lining. The boot is slip-on-friendly with elastic goring for a secure fit, and it also has a Croslite™ foam outsole that provides cushioning and support.
The Crush Boot is suitable for casual wear in cooler weather. Its water-resistant design is best for walking in light rain or snow.
The boot is also lightweight and easy to wear, adding comfort and convenience.
RELATED: TN Approved: Top Items You Need to Pack For A Weekend Getaway
Our editors love finding you the best products and offers! If you purchase something by clicking on one of the affiliate links on our website, we may earn a commission at no extra cost to you.