Cannabis
Unresponsive Federal Agency Hit With Court Order In Favor of FDA Approved Cannabis Drug. – Ganjactivist.com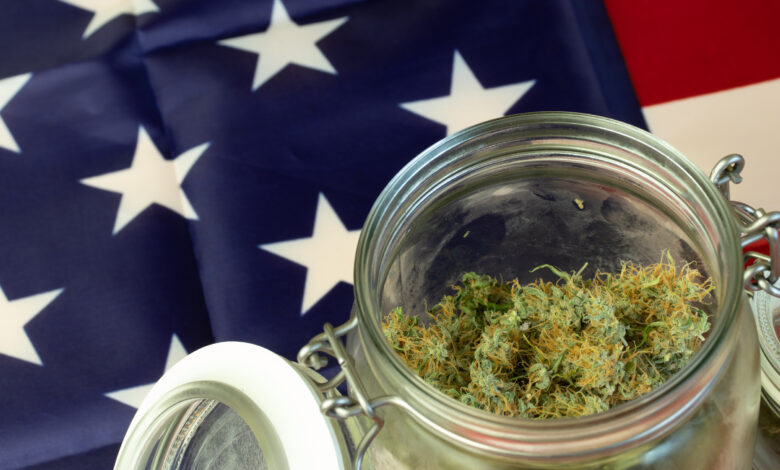 In the cannabis industry these days, we have to take the wins when they come. MMJ BioPharma Labs, MMJ International Holdings, and MMJ BioPharma Cultivation are a group of the leading cannabis Pharma companies operating in North America. They've acquired Food and Drug Administration (FDA) Investigational New Drug (IND) filings to conduct clinical trials for patients with Multiple Sclerosis and Huntington's disease. The company has also completed manufacturing of its proprietary dose form, THC and CBD non-synthetic soft gelatin capsule, developed from marijuana plant extracts. They also received FDA approvals to utilize this medicine in human clinical trials, but have never received authorisation from the Drug Enforcement Agency (DEA) to propagate or procure the plants necessary to produce their pharmaceutical product.
In 2018, the company received a Federal Registration for a Schedule 1 Drug to operate an analytical lab, specifically for research with cannabis. "We were able to move cannabis where it is federally legal in other jurisdictions," says MMJ CEO Duane Boise. Both the team and the facility underwent a rigorous screening process in order to meet the protocols to receive this level of access and use of a controlled substance. After receiving the approvals to conduct clinical trials for two cannabinoid-based pharmaceutical products from the FDA, the DEA has neglected to make a decision or grant approvals for the company to grow cannabis and further their medical research. The process should take no longer than 90 days. Boise suggests, the mere fact their facility was inspected would suggest the application process had been initiated, which would warrant a timely response. That time has long passed. 
On September of 2021, the Biden Administration in the United States introduced the Medical Marijuana and Cannabidiol Research Expansion Act, which specifically states, " Marihuana and its compounds, in particular cannabidiol (CBD), show promise for treating a wide-range of diseases and disorders. However, there is a lack of research evaluating the potential medical benefits of marihuana because of barriers in federal law. As a result, many are using marihuana-derived products to treat serious illnesses that have not been approved by the Food and Drug Administration (FDA), and therefore have little information about their potential interactions with other medications, or the appropriate dose or delivery mechanism. Medical treatments should be based on sound science, and those who are sick deserve safe medications that have been proven effective". According to FDA guidelines any pharmaceutical product must be effective for a specific medical condition and repeatable. With cannabis, the botanical component must also meet these stringent standards, regardless of extraction processes or final product. 
MMJ makes one formulation from 2 different strains. "We've identified everything from a chemical standpoint, and when we extract it. We identified everything in that extract. I can grow it with a level of reproducibility variability of 0.6- 1%. The variations fall well within the range of admissibility."  
Because the US is a signatory to the United Nations Drug Conventions, all pharmaceutical drug allocations are made through the United Nations Office of Drug Control (UNODC). Once an agency, such as the DEA submits their desired quota of any particular quantity of drug, these are allocated and distributed to drug manufacturers and then to the public. The total amount of any particular pharmaceutical product is known at an international level and traced through its entire lifecycle. A problem Boise faces is the amount of cannabis plants they require to produce their medicine far surpasses any previous request and this seems to be perpetually giving the DEA cause for concern. 
Through their attorney, Megan Sheehan, MMJ BioPharma Cultivation filed a writ of mandamus against the DEA last month for "dragging their heels" on the approval of MMJ's API Bulk Manufacturing Registration to grow pharmaceutical marijuana needed to produce its medicine. Last week the 9th Circuit Court of Appeals ordered the DEA to respond within 30 days. 
According to attorney Robert Malove an Expert Criminal Defense Lawyer & Forensic Scientist.  a writ of mandamus "is a remedy that can be used to compel a lower court to perform an act that is ministerial in nature and that the court has a clear duty to do under law. When filing a petition for writ of mandamus, you must show that you have no other remedy available." 
"It's easier to do it within the confines of the law, rather than to buck it," says Boise. "We realized very early that the multi-state operational model would be short-lived and at some point the Federal Government would come in. One for tax purposes and [two] for public health and safety purposes and they're going to use the Drug Enforcement Agency and the Food and Drug Administration to do that."
Dr. Elio Mariani, MMJ's chief scientist stated "MMJ has followed the FDA's directives and we feel confident that we have fulfilled the FDA's request that 1. MMJ's drug chemistry is known and reproducible; 2. that there is a preponderance of adequate safety studies; 3. that MMJ will be conducting well-controlled studies to prove efficacy; 4. that the drug is accepted by qualified experts; and the scientific evidence is widely available."
Boise says, "MMJ companies will be the first to enter the market with a whole plant natural extract medicine from the marijuana plant with an FDA approval to conduct human clinical trials in Multiple Sclerosis and Huntington's Disease [but] MMJ has been unable to conduct the research that it was created to do." 
The DEA now has 30 days to either accept or reject their aging application.