Fashion
An Inspiration for all Boss Girls!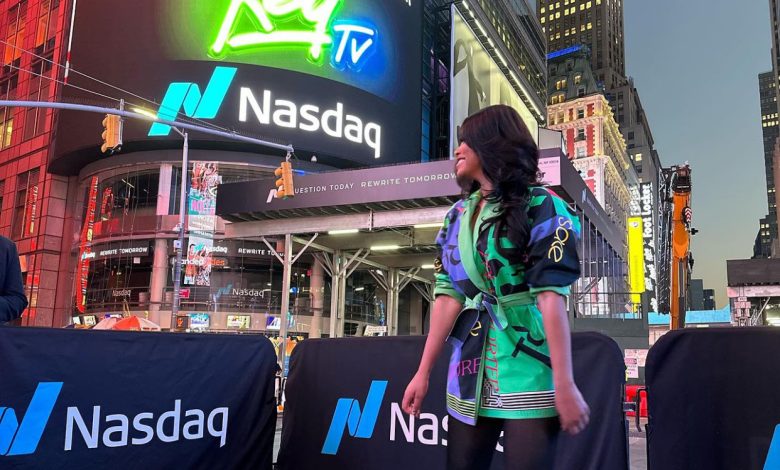 Congratulations to the beautiful and talented Miss Palmer! She is one of the hardest working individuals in the entertainment industry; and many business elites continue to take note and recognize her for all of her skillful work as well as film projects. Most recently, our queen… Keke Palmer NASDAQ's Entrepreneur of the Year!
Keke is so thrilled to gain this special honor. She states, "Thank you so much to NASDAQ and NASDAQ Center for the honor of being Entrepreneur of the year. It was a beautiful event and just the encouragement I need to continue being the biggest boss I can be."
SIDEBAR AND FASHION NOTES: Palmer also looks good while receiving all of this well earned recognition from NASDAQ Center. Her outfit for the occasion is vintage. She wears a vibrant ensemble from the Vintage Gianni Versace Couture 1991 Collection. Fabulous!
Furthermore, Nasdaq is just as excited about Keke and her boss girl endeavors. In regards to her entrepreneurial award, they reveal,
"This week we welcomed Founder and CEO of the Key TV Network, Miss Keke Palmer to MarketSite. Where she was honored as NASDAQ Center's Entrepreneur of the Year at their 8th year anniversary celebration. Thank you, Keke for your commitment to supporting entrepreneurs and paving the way for recognizing and helping entrepreneurial talent rise through KeyTV!"
Keke Palmer NASDAQ's Entrepreneur of the Year: An Inspiration for all Boss Girls!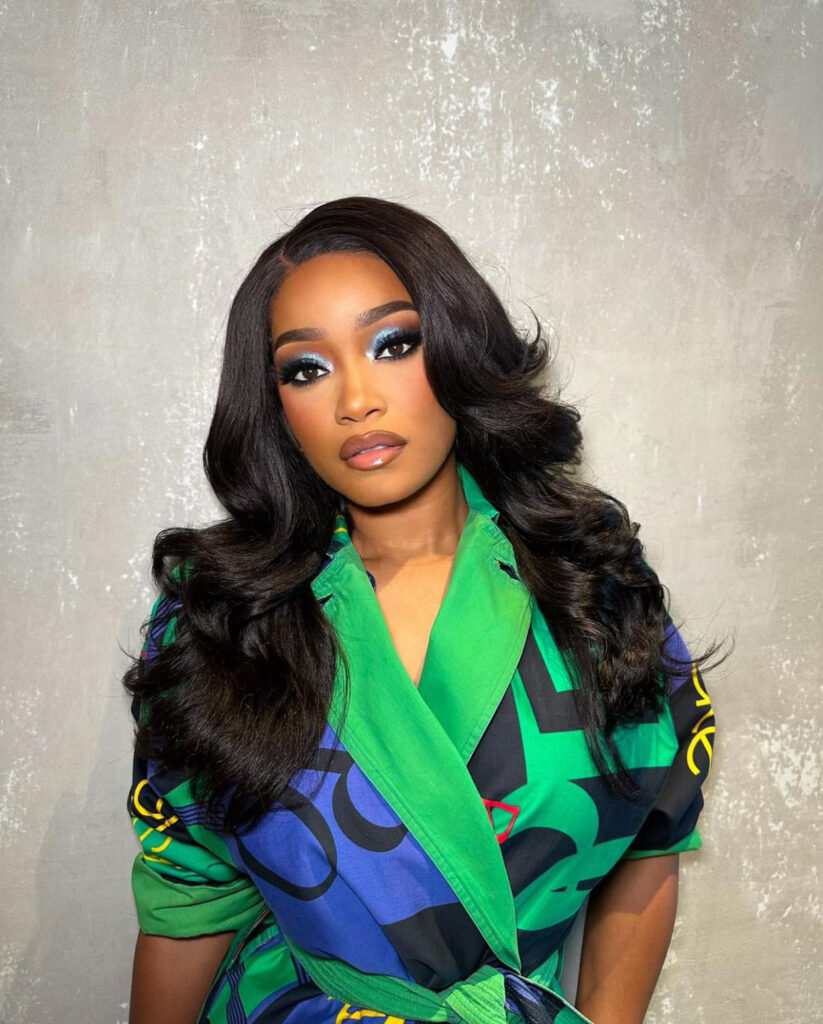 Running a business or company is not easy. However, gaining wisdom from others who are successful at it, can help you get and stay on the right track. Therefore, what advice does Keke give to others wanting to begin their journey as an entrepreneur? She says,
"I think the advice I would have is to say, "Always remain a student. Everybody that you can learn from, don't forget to ask questions; remain curious, almost in a child-like sense, and, and you know continue to be willing to learn and take chances.

[Also] I think paying it forward is really important to me. And it can be done in so many ways. I think we put a lot of pressure on ourselves. I mean, it can be as simple as buying a product that you see someone put out for their new product line… or it can be helping initiatives that support entrepreneurs. Or it can be showing up for your friend's launch day."
Great advice. Wonderful award. Once more, three cheers for the boss babe, Keke Palmer!

**Want Even More Beauty, Lifestyle, Hair, Fashion as well as Celebrity Style Sighting News, Insights as well as Trends? Well Honey do we have something special for you! Slide on over to our TikTok or Inspo filled Pinterest! Click HERE**
Thoughts on how Keke Palmer NASDAQ's Entrepreneur of the Year: An Inspiration for all Boss Girls!!? Well let's connect then! We're always around and love to hear from you. Therefore, join the discussion and talk all things 1966 Magazine; fashion as well as celebrity style sighting related with us by dropping a comment like it's hot down low. Or also hit us up on our TikTok, Instagram (1966mag); Tumblr, Pinterest or tweet us @1966magazine.