Black Business
Joe Budden's Warning to DJ Envy on Jail and Ponzi Schemes Resurfaces Amid Ongoing Real Estate Fraud Investigation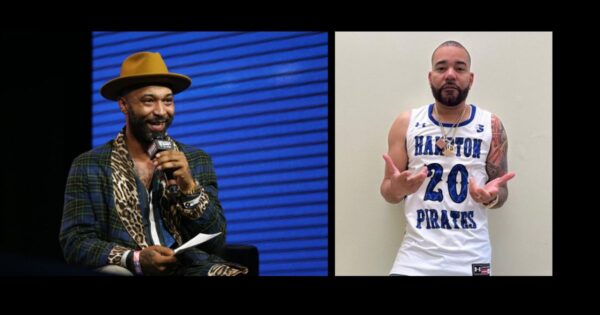 In the wake of the arrest of real estate influencer Cesar Pina on charges related to a wire fraud scheme, a resurfaced clip of Joe Budden expressing skepticism about DJ Envy's involvement in Pina's business plans has garnered attention.
The old clip shed light on a conversation between Budden and DJ Envy, born RaaShaun Casey, in which Budden referred to Pina's real estate business that dated back to 2017 as "fishy," and even compared it to a Ponzi scheme.
The U.S. Attorney's Office of the District of New Jersey announced charges against Pina, alleging that he ran a scheme that promised high investment returns, but instead operated like a Ponzi scheme. Pina is accused of defrauding numerous investors out of millions of dollars by misappropriating their investments and spending their funds on personal expenses.
RELATED STORY: DJ Envy Investor Speaks Out On Lawsuit Against Radio Personality Over Partnership Gone Bad
"Investment fraud is simply a crime of greed," U.S. Postal Inspector in Charge Christopher A. Nielsen of the U.S. Postal Inspection Service, Philadelphia Division, said in a press statement. "In this case, Cesar Pina allegedly solicited dozens of individuals to provide him with millions of dollars to purchase and invest in residential properties. However, instead of sharing the profits, he defrauded his investors in a Ponzi scheme. Postal Inspectors will continue to work with our law enforcement partners to combat financial fraud and protect the American people."
Envy was also indirectly named in the complaint, with the Attorney's Office of the District of New Jersey writing in its release: "Pina partnered with a celebrity disc jockey and radio personality to conduct real estate seminars around the country. Through these seminars, self-promotional efforts, and other marketing strategies, Pina developed a significant social media following."
DJ Envy's Legal Status
Envy, who has an estimated net worth of $7 million, has not been arrested nor investigated at the moment. but he is being sued by at least nine parties who said that it was because of Envy's vouching that they invested in Pina and were scammed out of their money, NPR reported.